BARGAIN LUXURY TRAVEL - ENGLAND
REDWORTH HALL HOTEL – COUNTY DURHAM, ENGLAND
Paramount Luxury Hotels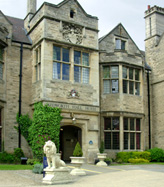 A breathtaking Jacobean manor house set in 150 acres of rural countryside up a long drive lined with lime trees, the Redworth Hall Hotel provides an enchanting escape in Northeast England. Redworth Hall is a few miles from the historic city of Durham with its 900 year old Cathedral and Castle now part of the Durham university. Redworth Hall was site of several battles in England's Civil War between royalists and the Parliamentary Roundheads, the long time exile home of Prince Alexander of Russia and home to at least two ghosts. The coat of arms of the Surtees family can be seen in the stonework and stained glass around the manor with the feathers of a Surtees family ancestor who saved the life of the Edward the Black Prince in the battle of Crecy in 1346 and granted the Honor of the Feathers..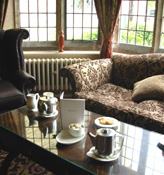 The 4 Star grand style hotel has 143 elegant rooms and suites, indoor swimming pool closed from the north England weather, a magnificent Great Hall, and gourmet restaurant with traditional English service. Wood paneled lounges, stairs and hallways add historic charm to the refurbished deluxe bedrooms, giving the feeling of being lord of your own manor. Shop in Durham's new shopping row, visit the castle which stands majestically on a cliff over the Tyne River and the school of Tony Blair's younger days. Visit Beamish Historic Village a former mining town which remains as it stood at the turn of the last century as a historic living attraction.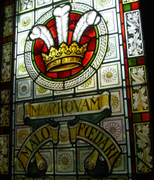 Redworth Hall Hotel is part of the Paramount Group of hotels with 20 Premium 4 Star Hotel properties around the British Isles in some of the most beautiful locations near many of Britain's most visited historic touring destinations. The Paramount Hotels offer a number of special weekend break packages, including Breakfast, traditional English afternoon tea, and three-course gourmet dinners. At individual properties, theme interest special Romantic, Family, Golf and Spa break getaways packages can be arranged. Breaks can include historic lectures and guided tours of local historic sights, even Comedy Murder Mystery weekends can be found at several locations in the group.
Some other premium hotels in the Paramount Group
Billesley Manor Hotel in Stratford-Upon-Avon a few minutes from the famous birthplace of William Shakespeare who is reputed to have been a regular visitor to the Old Manor House Library in Billesley.
Combe Grove Manor in Bath, a Georgian Manor house outside the city known for its Roman Baths unchanged for 2,000 years and near the Jane Austen Center for literature fans.
Shrigley Hall Hotel Golf and Country Club in Cheshire a stunning 19th Century country house on 262 acres of private estate at the edge of the Peak District National Park, close to Manchester and historic Chester, with its own 18 hole Championship golf course.
Other properties are located in the Cotswolds, Oxford, Warwickshire, Buxton, Hampshire, Brighton, Blackpool, Edinburgh, Scotland and Cardiff, Wales.
© Bargain Luxury Travel
Read Review of Redworth Hall
Find best travel and hotel deals in Durham on TripAdvisor
Details
Paramount Hotels
Redworth Hall Hotel

Another Luxury Castle Hotel in Durham Lumley Castle
These articles are copyrighted and the sole property of Bargain Luxury Travel and WLPV, LLC. and may not be copied or reprinted without permission.
Or visit Bargain Travel Europe for European Travel Ideas